What is Scholarship?
The scholarship is financial support given to the students who are in need of it. It is a way of supporting underprivileged and motivated students to reach their ambitions. In a country that comprises of around 19% of the youth population, education has become necessary for survival. Not every person has the means to continue education and scholarships help them in pursuing their academic journey.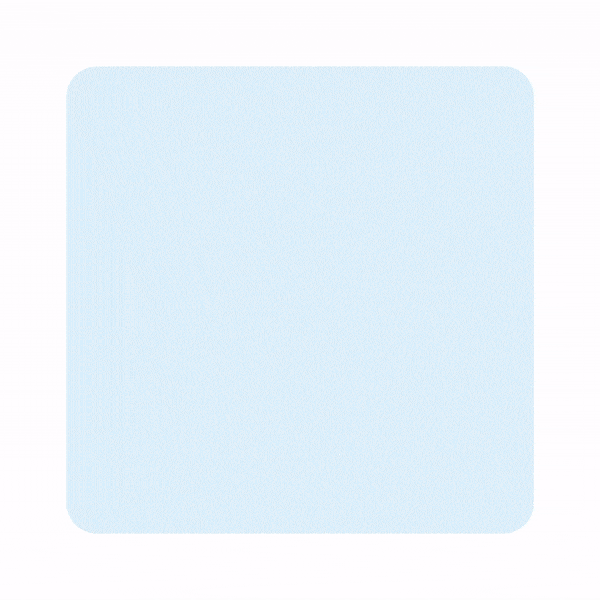 Are there Scholarships available in India?
Yes, the scholarships in India are provided for really meritorious or underprivileged students. There is a common misconception among the students because of their very little knowledge relating to the Scholarships in India. Scholarships are distributed by various government and private organizations for the benefit of all the students in India. There are various scholarships for students such as grants, fellowships, etc. These are available for candidates who want to pursue their education in abroad universities too.
The awareness regarding category-based scholarships is so faint that lakhs of rupees of scholarship are going undistributed per year. As per the reports of Auditor General of India around 350 crores worth of scholarship out of the 18,000 crores allocated is going unutilized by the students of India.
The scholarships in India provided by the government and private organizations often go un-utilized, due to the lack of social awareness amongst the current generation. Announcements regarding these scholarships are published in the newspapers or the Indian Scholarships official page.
Types of Scholarships in India:
Scholarships provided in India are primarily categorized into three categories:
The close study on the levels of Indian Scholarships provided highlights the fact that scholarships are provided to almost all categories and criteria. For instance, they are categorized into the levels of study, discipline levels, region-wise, category-wise, course-wise, etc.
Merit-Based Scholarships
Scholarships under the merit-based category are totally dependant on the academic merit of the students. The real problem arises when the students have no clue which will be suitable for them and the deadline to apply for the scholarships.
Awareness about such scholarships would give the meritorious students a provocation to avail for scholarships solely on their academic merit irrespective of their economical background.
Means Based Scholarships
Students who are financially backward can avail of the means based scholarship. These scholarships are reserved for students who want to pursue higher education but are restrained due to their financial conditions. The primary factor considered for the scholarship shortlisting is the annual income of the family.
Merit cum Means Scholarships
The merit-cum-means based scholarship, as the name suggests takes into account both the criteria of merit and means to shortlist students for the scholarship awards and benefits. There are government and private organizations that provide these types of scholarships.
Talent Based Indian Scholarships
There is a misconception that scholarships are only provided for academically strong or financially backward students. But, there are various scholarships in India provided based on talent the candidate possesses like music, art, or dance. The benefits are similar to other scholarships and candidates are encouraged to pursue their dream in the industry based on the talent they possess.
Sports Based Scholarships
Celebrating the National Fitness Day in recent times has brought to light the importance of sports, but very little light is shed on the positive sides of pursuing sports as a career option. Scholarships are provided for sportspersons in India by various organizations based on the levels they have played.
Indian Scholarships for Women
The dropout rate of women from the education sector has seen a rise and to close the gap and ensure no dropout rates of women, the government and philanthropic private organizations have come up with various scholarships for women in India. The academic criteria and the financial criteria are considered as the main factors to be eligible for the scholarship.
Study Abroad Scholarships for Indian Students
Studying in universities abroad has gained momentum since the relaxation in visa regulations and more of Foreign Universities providing student loans and scholarships in a hassle-free manner.
The Indian Students who want to pursue their studies in an abroad university due to the facilities and research they offer can go for their dream without imposing a financial burden.
There are certain scholarships available in India with respect to student's education, pursuing courses, streams/disciplines and also based on the categories such as SC/ST/OBC/ General.
Scholarships based on Levels of Study
Education at all levels is important and keeping this factor in mind there are scholarships made available at all levels of education to help students overcome the financial strain they face right from schooling.
High School Scholarships
The Scholarships in this category are provided to students who want to pursue studies until their 10th and are unable to do so due to the financial situation of the family. There are various trusts and organizations that help such students continue their education in spite of financial disabilities.
Higher Secondary Scholarships
These scholarships are offered to students who want to complete higher secondary studies. There are various types of scholarships that the students can avail based on merit and means.
Undergraduate Scholarships
The undergraduate scholarships are provided to students willing to pursue a college education. Fee waivers ranging from 20% to 100% is provided based on the eligibility conditions.
Postgraduate Scholarships
The postgraduate scholarship is provided to candidates willing to pursue higher education but has some financial or material strain to so so. Awards are provided based on the criteria and necessity of the candidate.
Scholarships based on Discipline
Compulsory education is provided free of cost to students in India until high school and thereafter a number of scholarships are provided to aid their studies. The Government of India and many private organizations have given due importance to the education scenes in India. There are various disciplines of study provided in the colleges in India and there are scholarships provided for students who pursue any of these following disciplines:
Engineering Scholarships
The cost of higher education has risen and due to this many deserving students opt out of college education and perform odd-jobs to satisfy the family's financial needs. Some students find it unaffordable to pursue their studies due to the fee amount charged in premium institutions. To overcome this struggle many government and private scholarships are provided. Engineering Scholarships are specifically provided to the students who opt or want to opt for a Bachelors, Masters or Ph.D. level of study in the engineering field.
Education Scholarships
The education-based scholarships are provided to students who want to take an education course such as B.Ed, M.Ed, etc. as a higher degree of pursuing the subject. The scholarships are provided based on the level of study and course opted for.
Medical Scholarships
Medical studies have been costing a lot these days and many students in spite of being financially sound opt-out of pursuing their passion due to the financial instability it may cost. Many organizations and institutes have come together to solve this issue because the medical profession needs a lot of care and it needs good quality. Scholarships are provided to candidates based on the merit and approved criteria.
Science Scholarships
There has been a gigantic shift in the science and technology field and students have been very keen on pushing themselves for research and development which causes a strain in money and time equally. To motivate such candidates, scholarships are provided based on the work they are willing to pursue and research funding is also taken care-of.
Management Scholarships
Management studies involve a lot of time and further certifications for a candidate to remain stable in the field. It keeps changing every season and due to this, a monetary strain is imposed on the individual. Scholarships are also provided to persons who are willing to pursue their studies abroad by universities and organizations.
Arts Scholarships
There were certain patrons who felt that recognition and help must be given to people who wanted to pursue arts field like music, drawing, etc., and this had led the government to take this sector seriously and this has motivated many individuals to pursue what they are extremely good at, and making the nation proud in a global level.
Course-Based Scholarships
The students following these disciplines can avail the scholarships provided under each of these categories provided they satisfy the eligibility criteria specified. The scope of scholarships in India is so high that course-wise scholarships are provided to the candidates in most of the disciplines.